March 02, 2020
Welcome to our new students!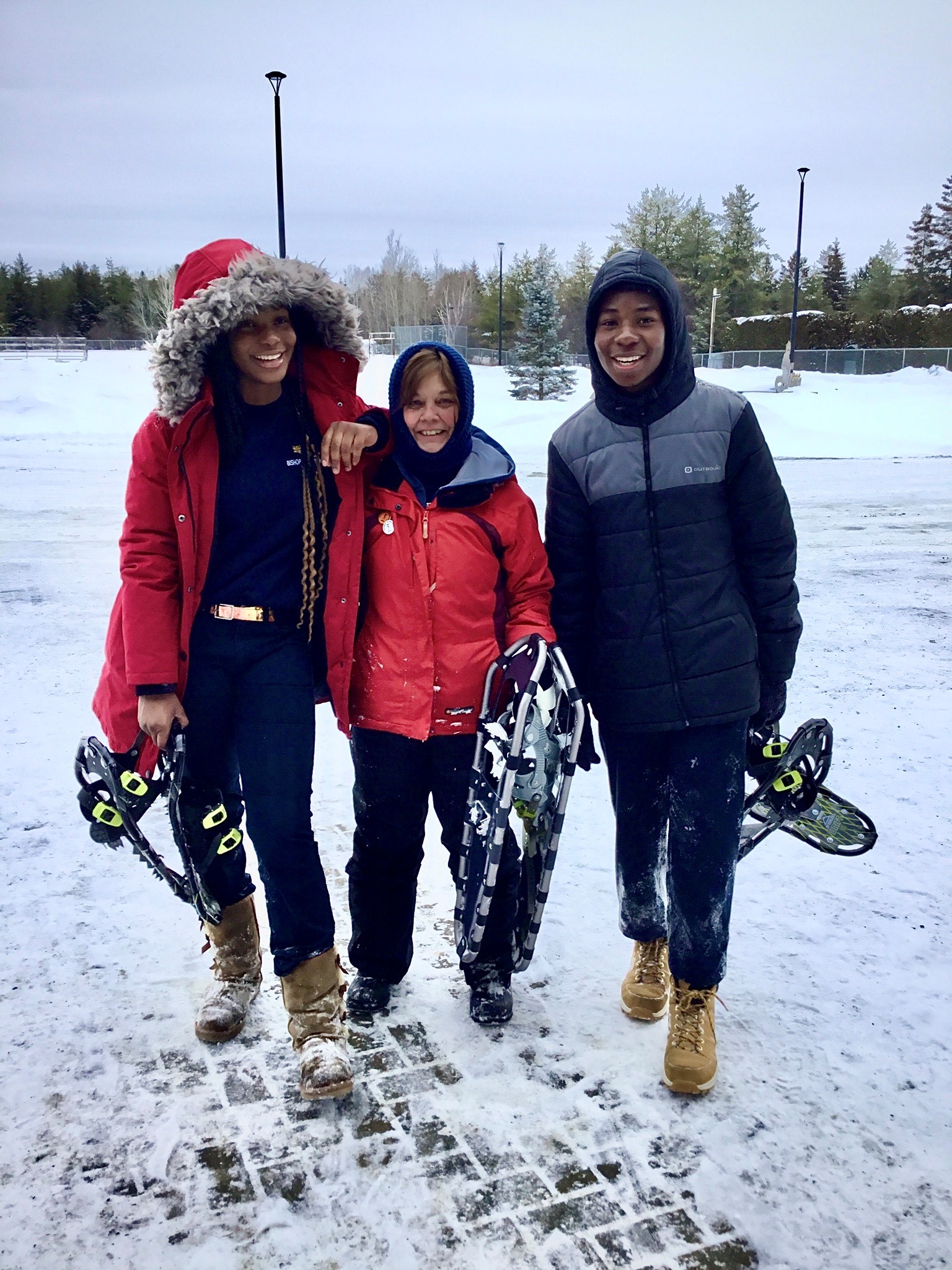 Hammirah (Princess) and Sultan (King) are new students to Bishop Carter and are also new to Canada from Lagos Nigeria. The population in Lagos is 15 000 000 people compared to the population in Sudbury of 165 000.
The siblings are sure enjoying their new experiences at Bishop! They have experienced winter first hand while participating in snow shoeing with the outdoor education class. "It was definitely a new experience, it was hard to get comfortable with but it was fun and new" said Princess.
Princess has also enjoyed her classes and in particular the use of the Chrome Books. The Google Classroom is something she enjoys and finds it makes her learning experience more engaging and easier for her. She also loves her math classroom where she is able to work in the "vertical learning" environment and share ideas with her classmates. She hopes to play basketball and flag football for Bishop next year.
Sultan is no stranger to the school gym. He enjoys playing basketball with his peers at lunch and has made many new friendships. He particularly likes his Communication Technology class with Mr. Facchini. "He creates a chill environment for us that is fun and educational. I really like the 3-D modelling unit we are in now because I can be creative." Sultan is looking forward to playing soccer for Bishop Carter this year!