October 22, 2020
We are Thankful for our ECEs and EAs Today and Everyday!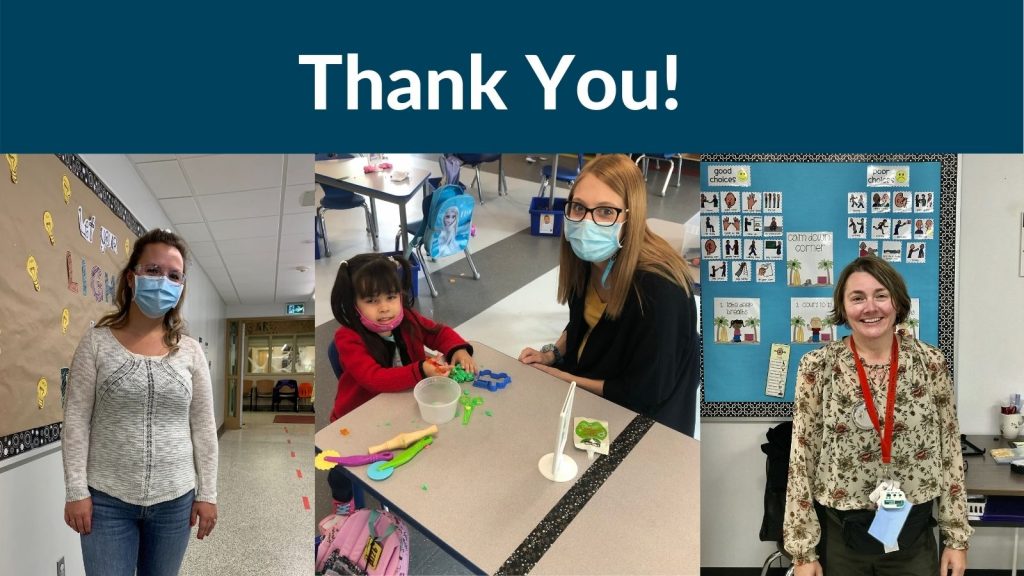 Today, we celebrate and honour our ECEs and EAs in a special way. We are very fortunate at Sudbury Catholic to have many wonderful, caring and supportive Early Childhood Educators and Educational Assistants in our schools. The support and care that they provide our students each and every day in helping them to grow in mind, body and spirit is foundational to their success.  We thank them for their support, their gentle guidance, for inspiring, for helping to create a growth mind set, for helping our students believe in themselves and for all of their contributions to our schools and to our system.  Their expertise and commitment inspires our students to grow and to reach their full potential. You truly are amazing!  
On behalf of the Sudbury Catholic District School Board, we thank you for making a difference within the classroom and beyond!