November 04, 2022
Treaties Recognition Week 2022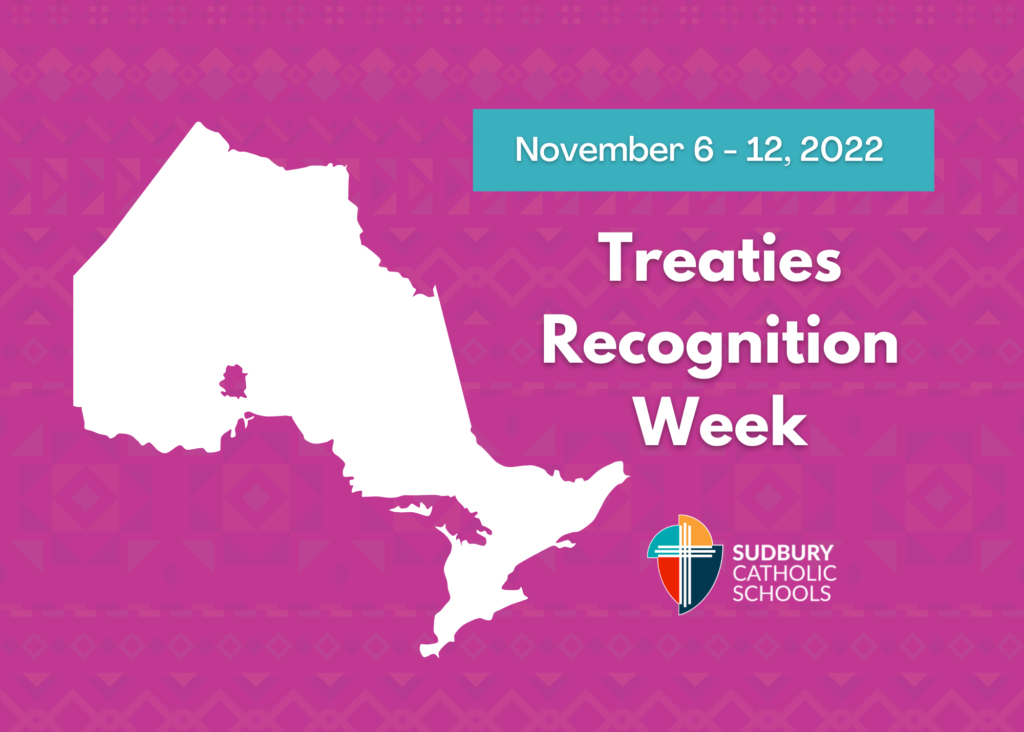 At Sudbury Catholic Schools, we are called to strengthen our faith-based, inclusive, and equitable community. In preparation for Treaties Recognition Week – an annual commemoration which will be honoured on November 6-12th, 2022, the Sudbury Catholic District School Board community is participating in learning opportunities that teach and uphold the importance of treaty rights and relationships to both indigenous and non indigenous communities.
What is Treaties Recognition Week?
In 2016, Ontario passed legislation declaring the first week of November as Treaties Recognition Week. This annual event honours the importance of treaties and helps students and residents of Ontario learn more about treaty rights and relationships.
We look forward to honouring Treaties Recognition Week at Sudbury Catholic Schools every year, and 2022 is no exception. In Ontario, treaties are as much a part of today as when they were first created. They are living documents and legally binding agreements that set out the rights, responsibilities and relationships of First Nations and the federal and provincial governments. Furthermore, we also acknowledge that Indigenous Nations had Treaty Agreements with one another before Europeans arrived, and that treaty-making itself, precedes North American settlement.
Whether Indigenous or not, treaties matter to everyone in Canada; we are all Treaty People. They represent a mutual commitment to building a prosperous future for everybody and Indigenous and non-Indigenous communities are responsible for knowing and upholding Treaty obligations. In between the personal activities being planned by our schools, we're pleased to share that Sudbury Catholic's Indigenous Education team has curated resources and materials to help students, staff, and community members commemorate this important week. A summary of these resources is provided below.
Resources for 2022 Treaties Education Week
Robinson Huron Waasiidamaagewin – Virtual Presentations

It is our pleasure to share that the Robinson Huron Waasiidamaagewin is offering virtual presentations during Treaty Week. Their website contains event agendas that identify the variety of virtual presentations that will be offered throughout each day. To access these resources, visit the Robinson Huron Waawiindamaagewin Treaty Week resource page.
The Government of Ontario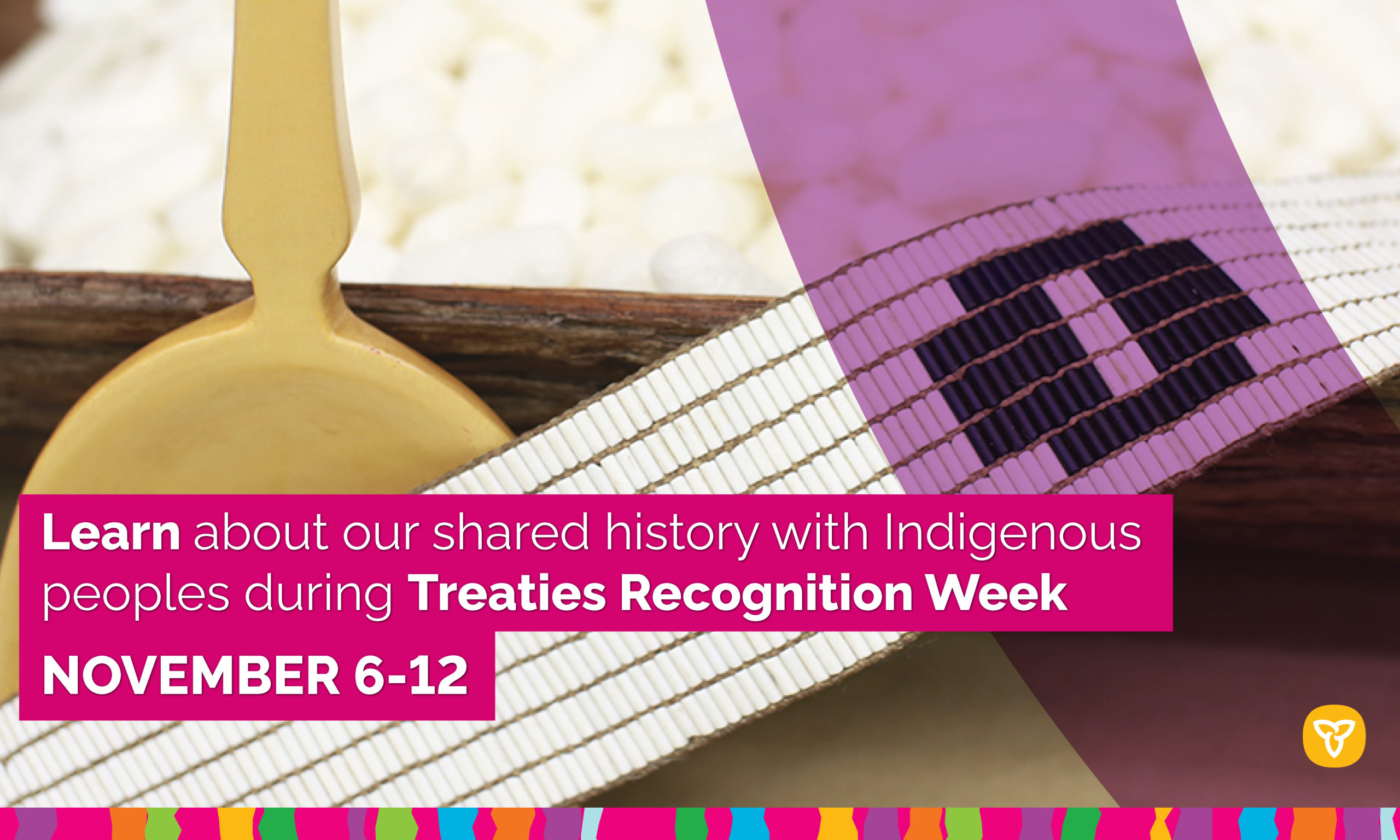 In addition to online presentations, Sudbury Catholic Schools have been provided with a wide range of video resources suitable for different grade levels to provide students with an opportunity to hear from Indigenous Elders or knowledge keepers. In these activities, students will learn about treaties and their importance in an age-appropriate way that's flexible for teachers' lesson planning. This opportunity allows Indigenous speakers to share their knowledge about the importance of treaties, treaty relationships and rights in Ontario.
The Government of Ontario has also supplied a number of teaching resources that can expand upon this topic. This includes a Treaties in Ontario infographic (PDF), which shows the number of treaties in Ontario, the regions they cover and the populations within treaty areas.
Videos: Indigenous Voices on Treaties
Treaties in Ontario Infographic
Treaty Teaching & Learning Resources