October 21, 2019
Sudbury Catholic Students Cast their Vote!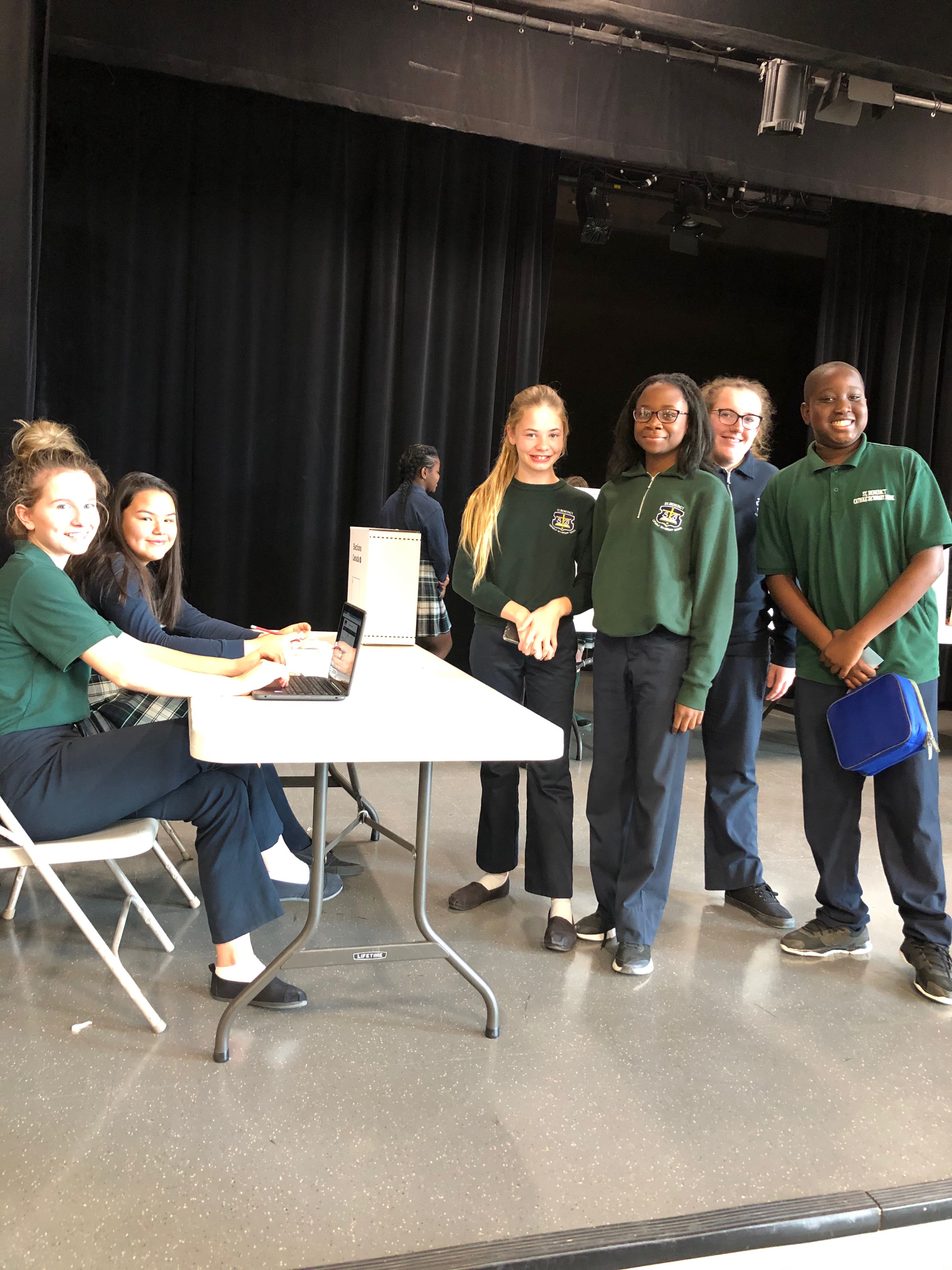 14 schools within the Sudbury Catholic District School Board have registered with the Student Vote Canada program running parallel with the Federal Election. Based on the percentage of schools registered, the Board is in the top 10% of all School Boards within Canada. Student Vote Canada is a program open to all elementary and secondary schools nationwide. Schools may offer Student Vote to a single class or to the entirety of the student body. Students engage in activities surrounding government and the electoral process and are provided necessary tools to stage a mock election in their school during the Federal Election process.
Joanne Bénard, Director of Education for the Sudbury Catholic District School Board is pleased with the enthusiasm that the schools have shown toward promoting student voice.
"Student voice is a top priority within our Board," she explained. "Student Vote Canada is an excellent opportunity for our students to not only understand the electoral process, but to also practice research and analytical skills and participate in a formal election scenario. We are proud to partner with Student Vote Canada and offer these tools for our students."
"St Charles College has been involved in Student Vote for many years. We have participated at the federal level as well as the provincial and municipal levels," explained Rick Emond, teacher at S. Charles College. "The program has had a positive impact on students both academically and in their personal lives. I often receive many messages from former students telling me that because of the program they have voted."