September 28, 2022
Sudbury Catholic Schools Welcome 28 International Students for the 2022-2023 School Year!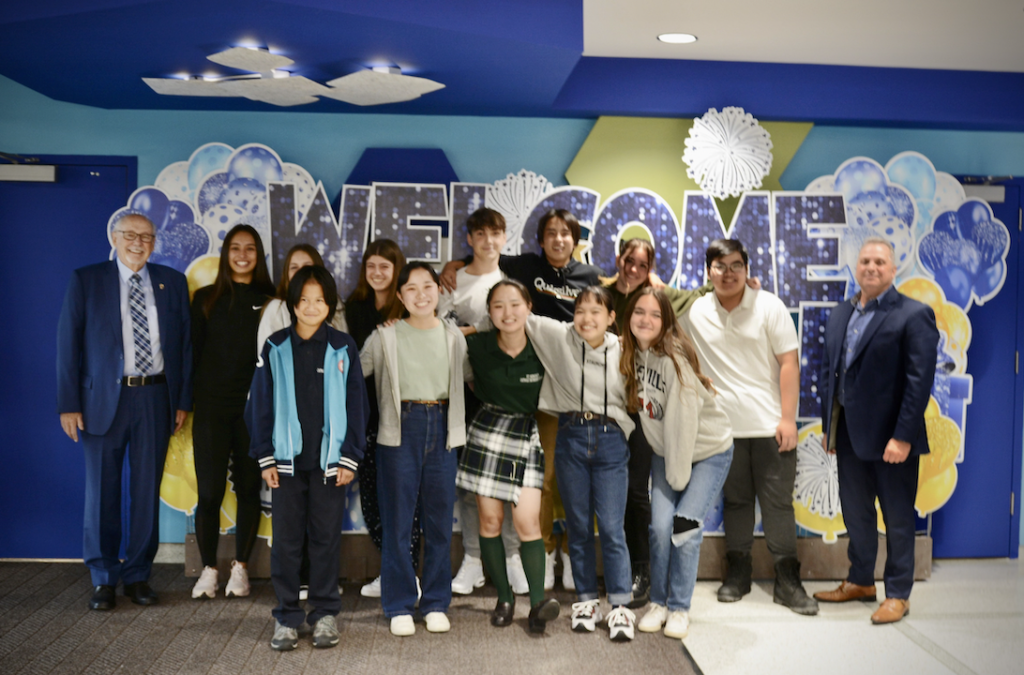 The Sudbury Catholic District School Board is proud to announce that 28 students have entered the International Education program for the 2022-2023 year; 21 students have arrived for the Fall Semester and seven new students will also be arriving in February 2023.
Countries of origin for current students include China, Hong Kong, Japan, Nigeria, Spain, and Vietnam. The Board will also be welcoming students in February from the countries of Bangladesh, China, Nigeria, Sri Lanka, Taiwan, and Thailand. The goal of the International Education program is to provide students with an authentic Canadian experience while they improve their English proficiency and prepare for success in an inclusive, caring, and innovative Catholic learning environment.
To date, students are registered at the following schools:
Bishop Alexander Carter C.S.S: 1 Student
St. Benedict C.S.S: 12 Students
St. Charles College: 4 Students
Marymount Academy: 4 Students
The students who have arrived and their host families were welcomed to Sudbury and the Board during a barbecue which took place on September 27, 2022, at Marymount Academy.
"Each year, we are fortunate to welcome students from all over the world into our school communities. This year, we are welcoming 28 exceptional students throughout the year," said Joanne Bénard, Director of Education at the Sudbury Catholic District School Board. "Students will originate from 10 different countries! We look forward to connecting with these students throughout the year as they improve their English proficiency, make lifelong friends and experience everything our wonderful city has to offer! The success of our growing program is only possible through the caring and supportive approach offered by our amazing teachers and staff. We are very thankful for all that they do each day to make our program a success."
"We are delighted to welcome new and returning students to the International Education program," said Michael Bellmore, Chair of the Board of Trustees at the Sudbury Catholic District School Board. "This year, we will be welcoming students from two new countries; Bangladesh and Sri Lanka. In addition, our program continues to grow as more schools across the Board are welcoming students to their communities. The Board of Trustees is honoured to support a program geared toward diversity, connectivity, and inclusion."
The success of the program is also a result of the many generous and supportive host families we have available. The board is always looking to recruit to fill the ever-growing community of host families at MLI Homestay. Interested families can contact Devon Crossgrove at dcrossgrove@mlihomestay.com or 705.507.8052. Being a host family is an amazing opportunity for our students and our families.