December 03, 2019
Sudbury Catholic Schools Honoured by Catholic Education Foundation of Ontario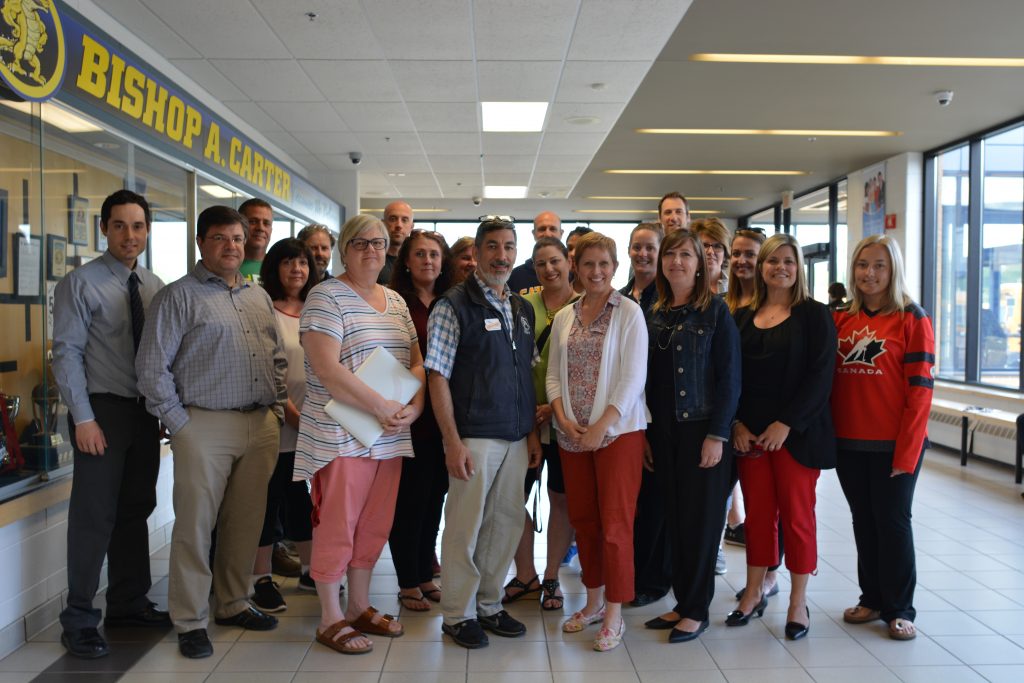 The Sudbury Catholic District School Board has been honoured by the Catholic Education Foundation of Ontario. Bishop Alexander Carter Catholic Secondary School was awarded the Michael Carty Award for their project 'Inspiring and Developing Christian Leaders.'
Staff engaged students, inspiring them to complete campaigns to better the local and greater community. Students were encouraged to take the lead and complete projects throughout the year. The Student Council brought the school together to organize student groups in 'villages'. The Villages worked together to create monthly competitions and fun days.
This year also marked the school's 7th Annual Memorial Walk, where staff and students gather together to remember specifically a staff member and student who passed away, as well as all those in our lives whom we have lost. Students were able to raise over $2000 to support our students in need and community projects. The school hopes to continue the program through Leadership Training with the St. Vincent de Paul Society, fundraisers for their sister school in Tanzania and more student led projects.
The school is thrilled with the success of this initiative and how the school community came together to support local causes.
"The goal of the inspiring and developing Christian leaders project was to align our culture to our vision and values of the school. It also involves a lot of work with parents. Staff and students. Receiving this award not only recognizes their hard work over this past year, but it also allows them to continue their work into this school year," said Cassandra MacGregor, Principal of Bishop Alexander Carter.
The Catholic Education Foundation of Ontario has also honoured four secondary students as Catholic Student Award Recipients:
• Julia Gardener: Bishop Alexander Carter C.S.S
• Annika Renaud: St. Benedict C.S.S
• Amy Godin: Marymount Academy
• Katelyn Pichette: St. Charles College
"We are very proud of our secondary students for being honoured by the Catholic Education Foundation of Ontario," said Joanne Bénard, Director of Education. "We know that each of them will go on to accomplish great things in the future and we look forward to hearing about their next adventures."