March 04, 2022
Sudbury Catholic Schools Gather Together For A Virtual Ash Wednesday Service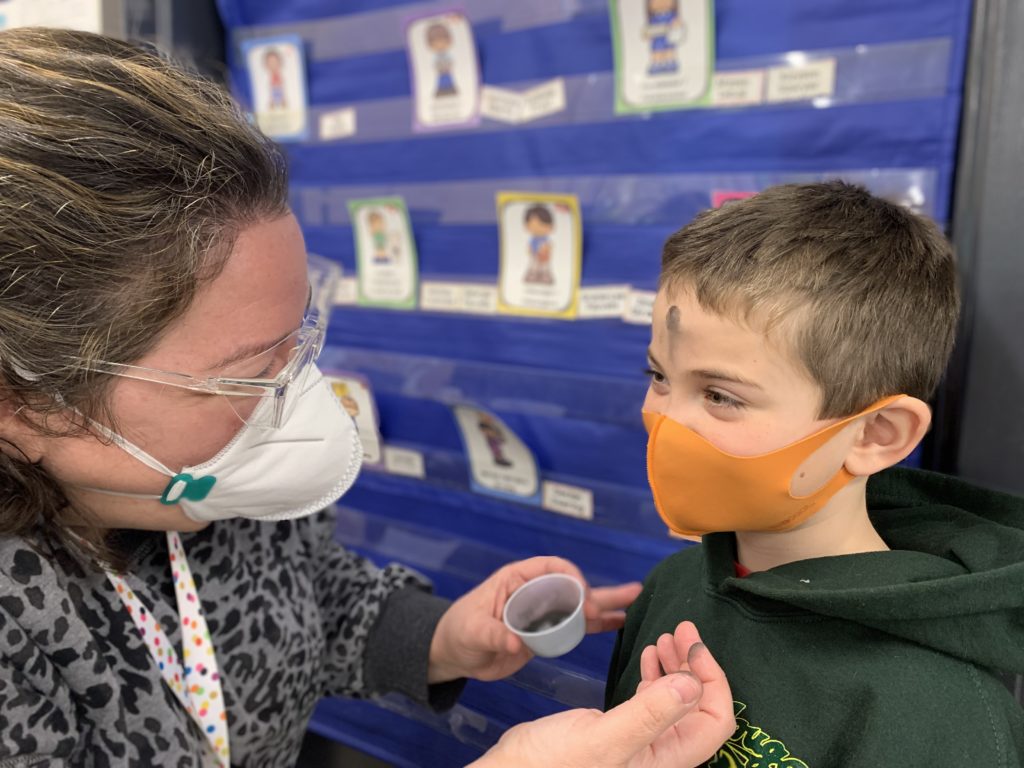 Our Lenten journey began on Wednesday, March 2nd, 2022, with Ash Wednesday! Sudbury Catholic District School Board honoured the start of this season with a morning prayer service. Our church tradition shares that on Ash Wednesday, we are invited to be marked with the sign of the cross on our foreheads. This symbolizes our understanding that we make mistakes and that we will take this time of Lent to grow in holiness, so we are prepared to celebrate Easter with great joy. Bishop Thomas Dowd also joined us and reinforced this message, reminding us that Lent is a time to make our hearts a worthy place for the Holy Spirit to live.
The day was also one where we joined in prayer for the situation in Ukraine. Pope Francis sent out an invitation for the world to join together for a Day of Prayer and Fasting for Peace. He asked that we especially pray for those suffering, be aware that we are all brothers and sisters, and implore God for an end to the war.
For those members of our community who were unable to attend our service yesterday, you can still participate by watching a virtual recording of our Ash Wednesday service. We'll also continue joining together for prayer on Monday mornings. We invite you to view the following poster to see a schedule of our future virtual prayer services taking place throughout Lent.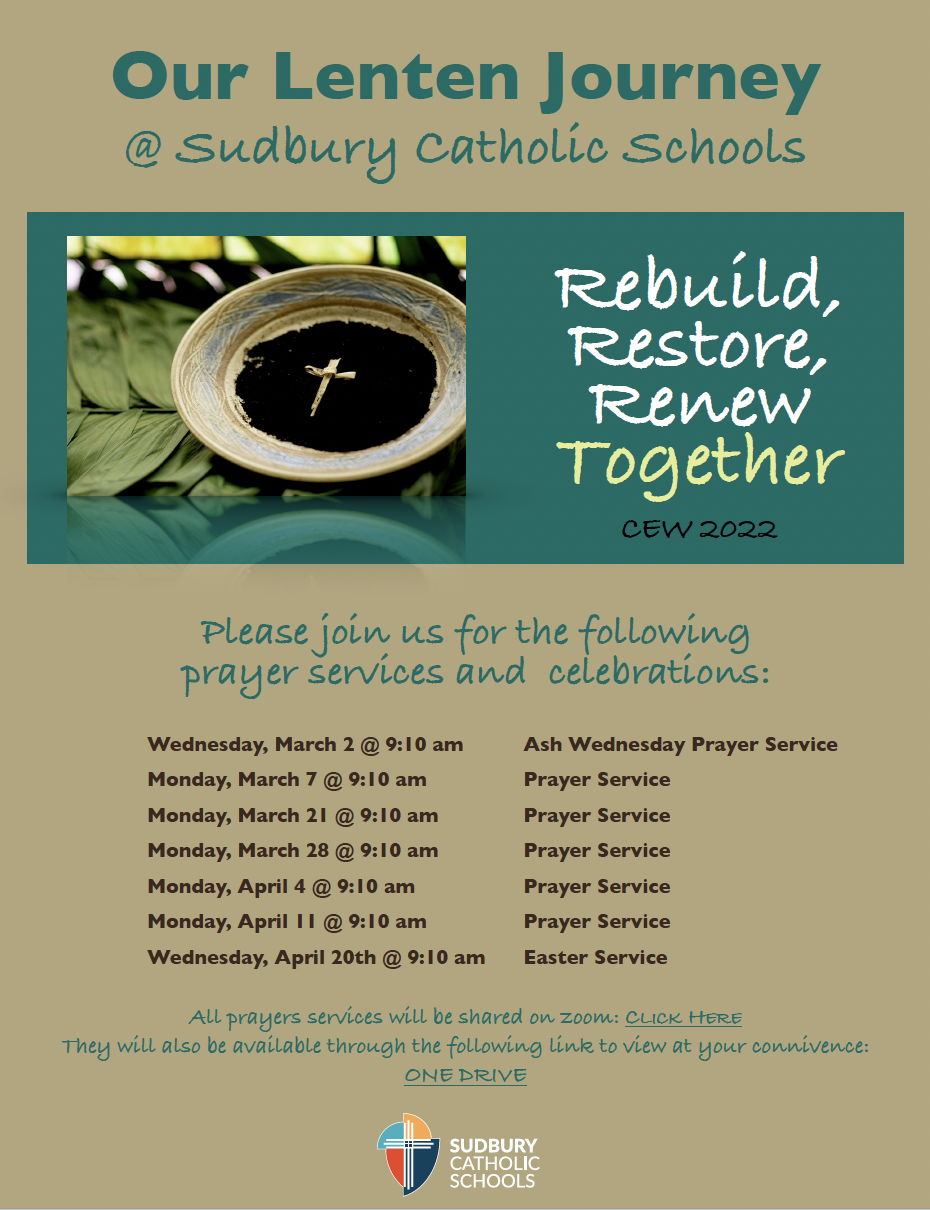 Lent Poster
Schedule of SCDSB Prayer Services For Lent
Picture Gallery