December 11, 2018
Student Senate at Sudbury Catholic Schools donates over 150 coats to those in need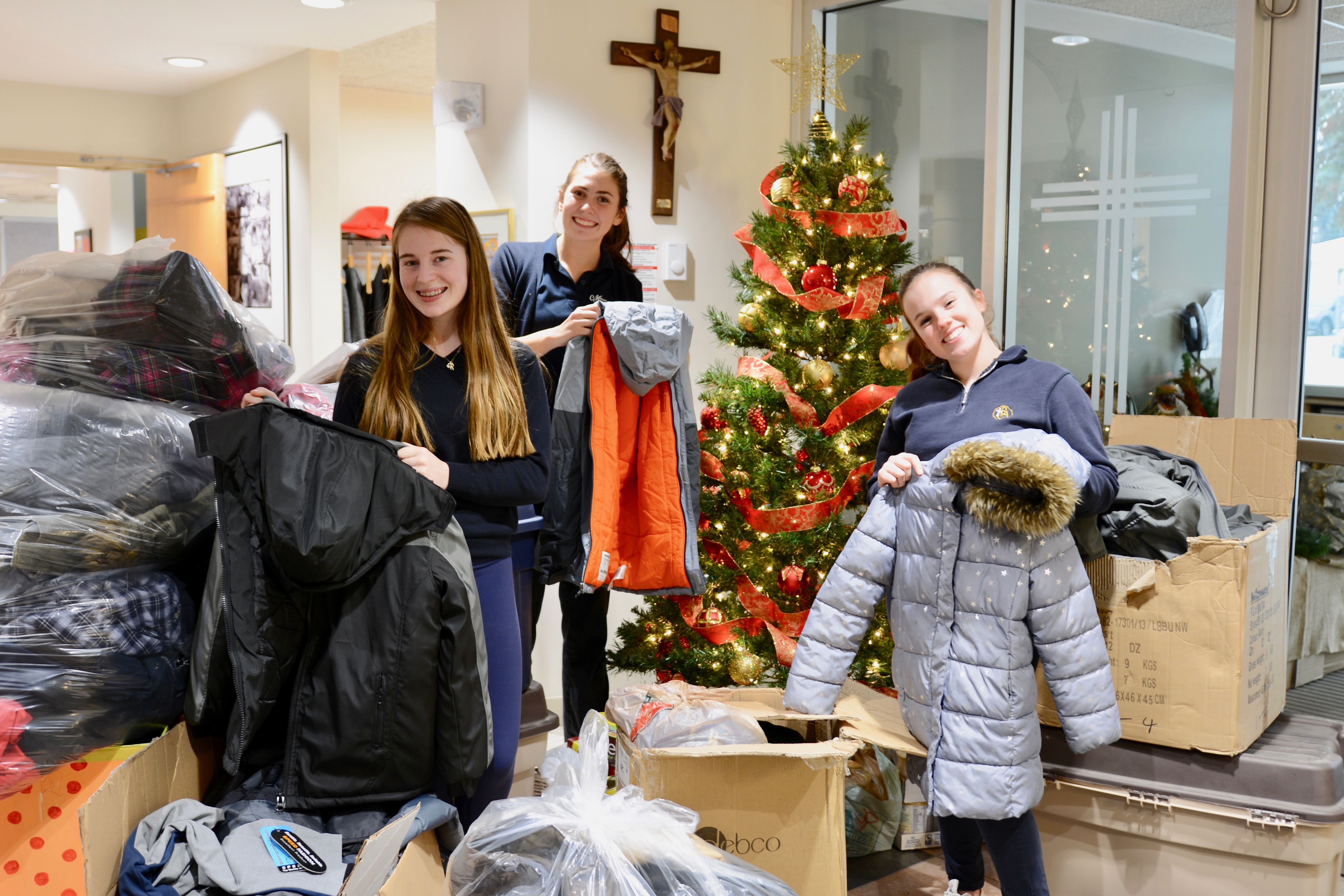 The Student Senate at the Sudbury Catholic District School Board has given the gift of warmth this holiday season! The fundraising campaign was spearheaded by the Student Senate, which is comprised of 10 secondary students representing all four secondary schools in the Board.
The group encouraged staff and students to donate clean, gently used coats of all sizes to families in need. Working with Derek Cashmore of Cooper Equipment Rentals, the coats will be donated to the N'Swakamok Native Friendship Centre and then made available to those in need in our region and in other communities throughout Northern Ontario. The original ask was 100 coats, however the Sudbury Catholic School community surpassed that goal, donating over 150 coats and over 50 winter accessories including hats, scarves and mitts to help families stay warm this Winter.
"The Student Senate members are not just leaders in their schools, but leaders in the greater community," said Amanda Barry, Teacher Facilitator of the Student Senate. "The students embody the Catholic Graduate Expectations and model stewardship through their actions and their love for others. They have more plans to serve the local community in 2019, so stay tuned!"
"The amount of spirit and compassion exemplified by everyone involved is truly breathtaking," said Kira Gouchie, Student Trustee and member of the Student Senate. "It was so amazing to see all the students come together for a great cause during the holiday season."
The Student Senate coat drive ran from November 19 – December 7, 2018. The group is hoping to make the drive an annual fundraiser as part of their Student Senate initiatives.