December 22, 2021
Skilled Trades are Not Just for Men!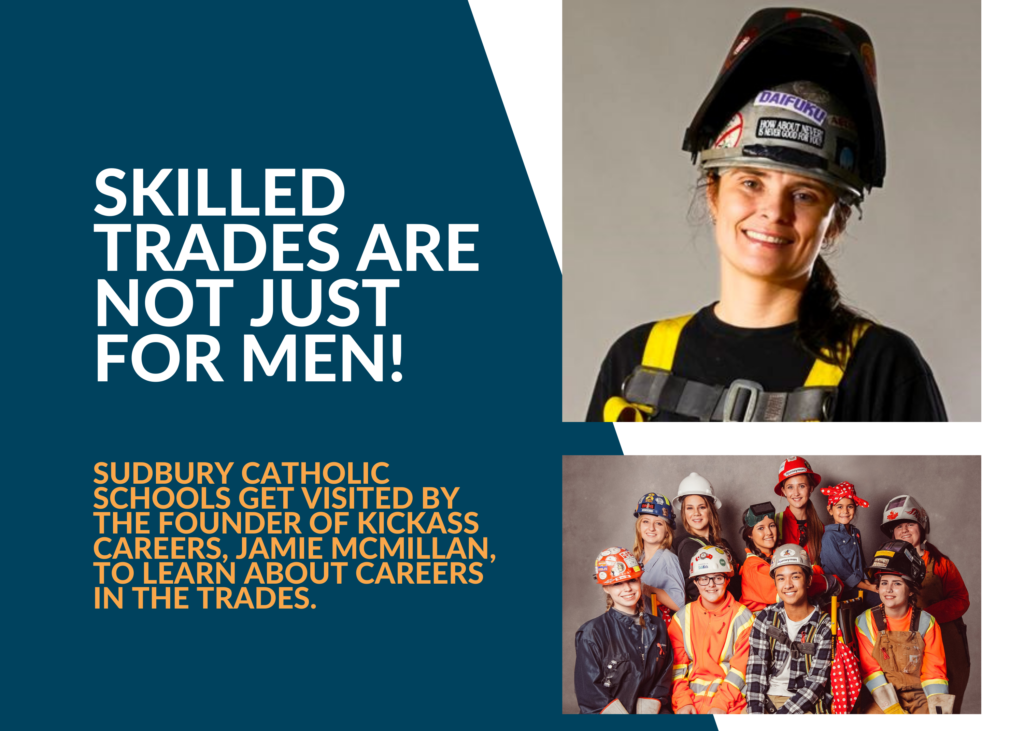 Last week students from Grades 7-12 at Sudbury Catholic Schools had the opportunity to hear from Jamie McMillan, a Journeyman Ironworker/Boilermaker and founder of Work Boots Careers/Kick-Ass Careers.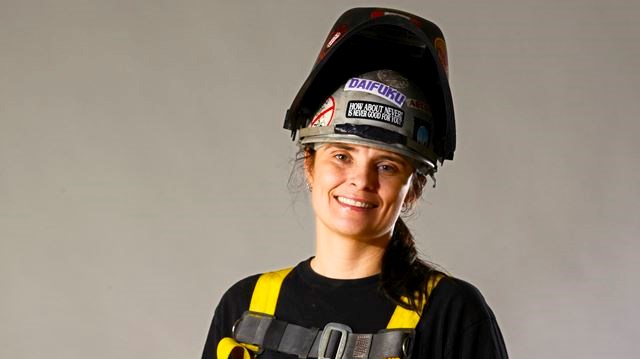 Jamie has been an Ironworker since 2002. Although she's always been fascinated by mining and construction, and acting as her dad's "side kick" around the house, it took a while before Jamie found her calling.
After graduating from high school in Timmins, her mom encouraged her to go into nursing. Jamie became a personal support worker by day and waitress and bartender by night. She was miserable, and didn't like the pay or the hours, and wanted something more.
Jamie had just moved to Hamilton when she bumped into an old high school acquaintance on the street, who happened to be an Ironworker. That was the moment everything changed. "I looked up the union hall in the phone book and I walked in there, and I'm so glad," Jamie says. She filled out applications, sent in high school transcripts, took tests, and was hired as an apprentice by Ironworkers Local 736 in Hamilton. She "earned and learned," putting her union hall training and instruction in welding and fabrication into practice on the job.
Jamie speaks to more than 25,000 students, parents, educators and employers each year across North America. She has opened doors and minds to the career possibilities in the skilled trades, and shows youth an alternate pathway to rewarding and well-paid careers in the trades. She is also an inspiration and mentor to hundreds of young women. Jamie takes several months off each year from her skilled trades job to promote careers in underrepresented occupations and to encourage youth to consider the vast opportunities skilled labour has to offer.