May 10, 2017
Secondary Students Participate in Diversity Day!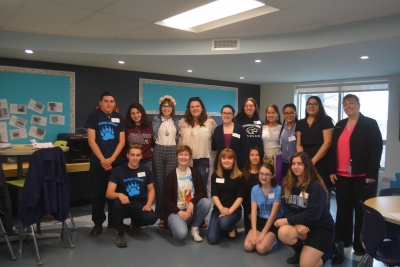 Sudbury Catholic District School Board hosted its first ever Diversity Day for secondary students on Friday, May 5th, with the goal of breaking down stereotypes and supporting all students in our schools, in particular racialized students. The morning was spent meeting with young people from different cultures and learning about their experiences living and attending school in Sudbury. We also spent time examining who has power in our world and what we can do in the face of oppression, colonialism and white privilege. The afternoon was work time, where each high school got together with school mates and determined a campaign to bring their learning of diversity back to their schools.
A beautiful day of learning and action, determining "what we all share" as we move forward towards a more equitable future for all!