November 11, 2021
Remembrance Day 2021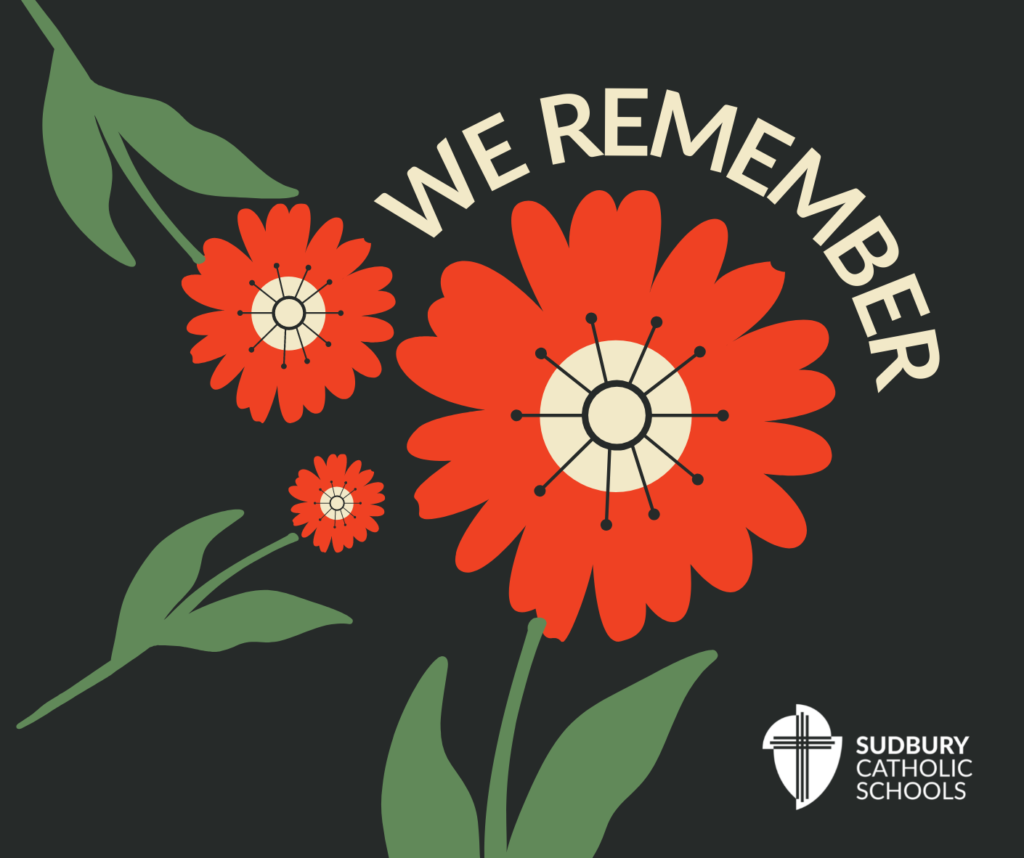 This year for Remembrance Day, the Sudbury Catholic District School Board (SCDSB) paid respects to the extraordinary men and women whose services and sacrifices will never be forgotten through preparing a virtual Remembrance Day ceremony on Nov. 11th. The service, which used various forms of prayer, readings, music, and video, acknowledged the day's importance and was a powerful social connection that included various schools participating in its production.
Following today's events, the SCDSB has provided a clip of our opening video that was viewed at our virtual ceremony.
The following presentation highlights historic clippings and images of war veterans as well as beautiful artwork and visual displays that our school's students and staff brought forward this year.
In addition to the video, please see the gallery of photos below. The gallery demonstrates wonderful examples of various activities and lessons school's had participated in leading up to and on this important day of reflection.
Special thanks is given to the staff and students whose provided contributions enabled us to put together an amazing virtual service for our entire board. Thank you everyone!
Remembrance Day 2021 Video
Remembrance Day 2021 Gallery
St. James
Marymount Academy
Holy Trinity
Holy Cross
St. Benedict's
Bishop Carter Alexander
St. Albert Adult Learning Centre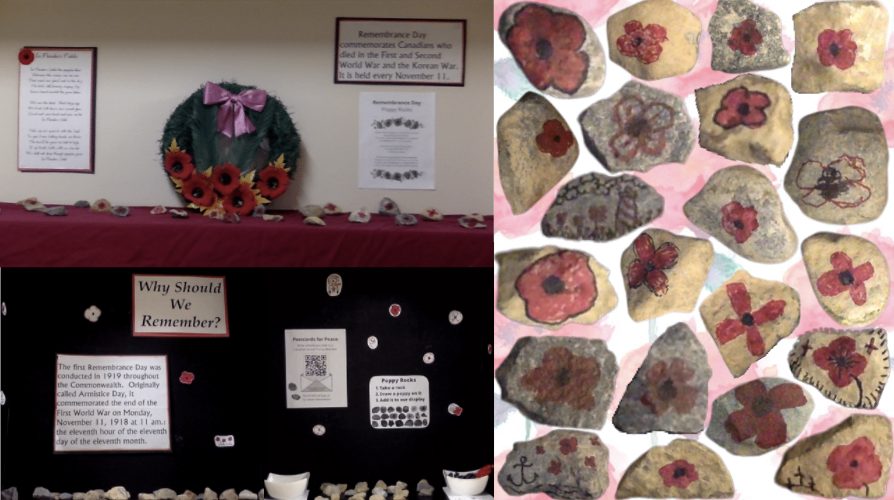 St. Charles College
St. John
St. Joseph
Immaculate Conception
St. Paul