October 02, 2020
Recognizing our Custodial Staff for National Custodial Worker Appreciation Day!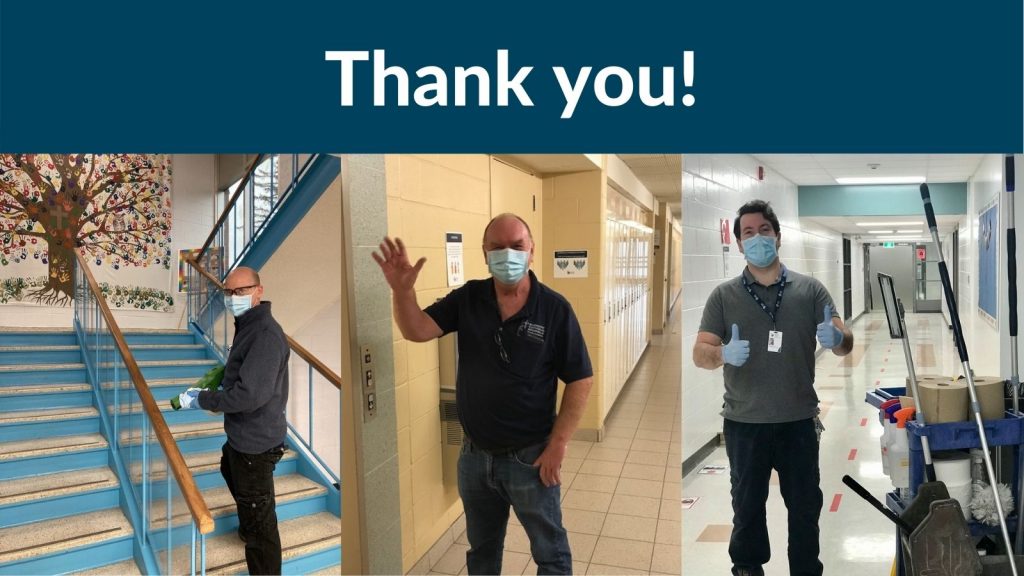 October 2, 2020 is National Custodial Appreciation Day! It is a day to thank and appreciate each and every member of our custodial team including custodians, assistant custodians, cleaners, BSTs and maintenance staff! We are especially grateful for their efforts in helping us to prepare for our school reopening, and for their ongoing diligence in keeping our schools and buildings clean. Your efforts are helping to keep us all safe.
On behalf of the Sudbury Catholic District School Board community, we are extremely thankful for all that you do. Let us take this opportunity to say thank you!