May 06, 2021
Join Us and Learn What Influences Vaping and Cannabis Use!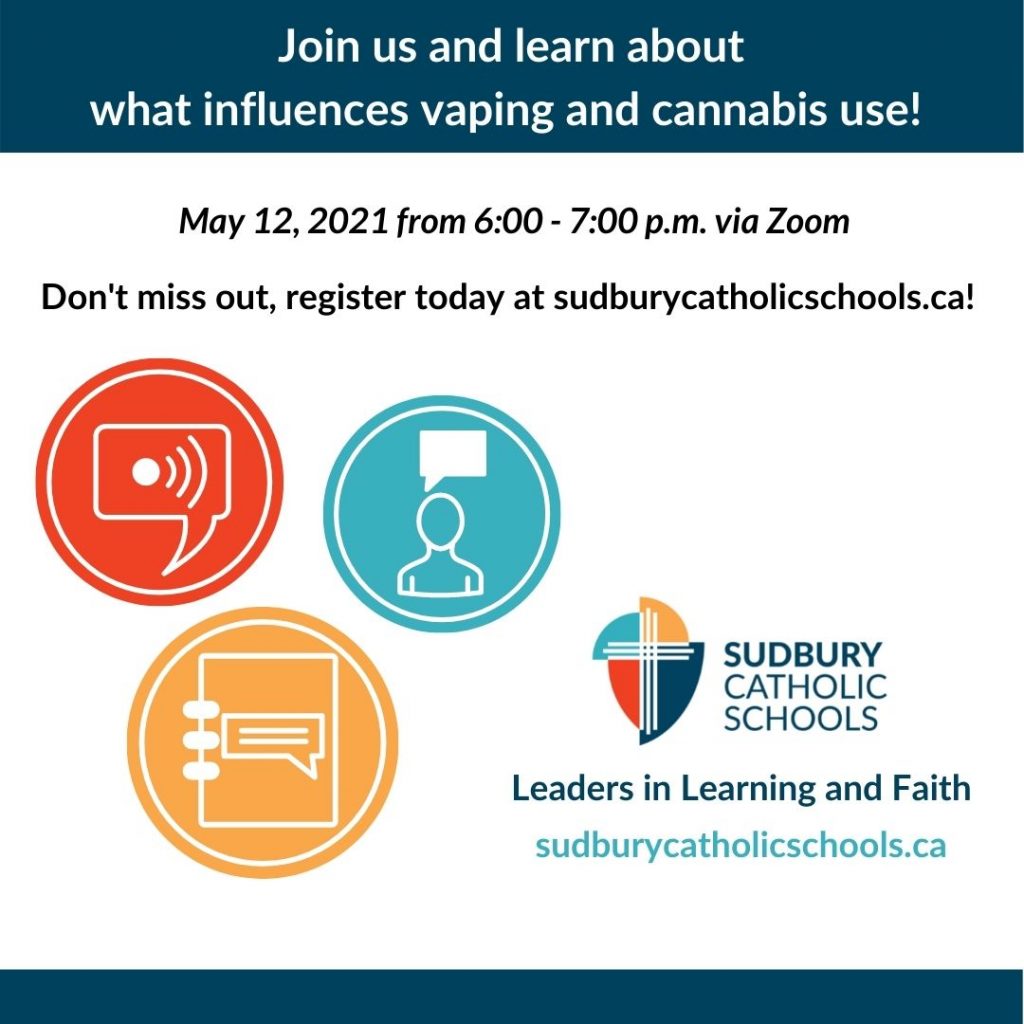 The Parent Involvement Committee is very pleased to once again to support virtual learning sessions throughout the winter and spring.
This presentation will look at what influences the use of vaping and cannabis, with vaping as a form of cannabis use, as well as a substitute for cigarette smoking. Dr. Bassis has been a licensed Psychologist with the College of Psychologists of Ontario since 1982, practicing in the area of clinical psychology. He is a member in good standing of the Ontario PsychologicalAssociation, AAPB, and the American Clinical Hypnosis Society. He received his Ph.D. in Clinical Psychology & Human Behaviour from United States International University, San Diego,California in 1972 and has been in private practice since 1989.
Don't miss out, register HERE!
Stay tuned for more information this upcoming session!
May 19 – 5 Steps for High School Success: Broadening Student Horizons Through the Exploration of Xello and Specialized Secondary Programs in the SCDSB.