June 18, 2021
Free Skills Ontario Summer Camps To Be Offered to Grade 7-9 Students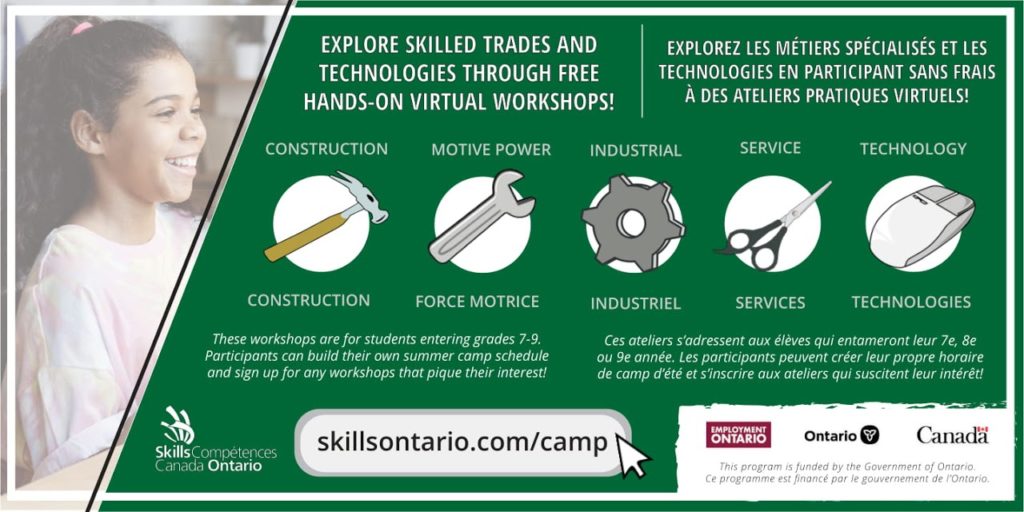 Skills Ontario has officially opened registration for its July virtual workshops so students can explore skilled trades and tech-related workshops, demonstrations, virtual tours and presentations that pique their interest.
Sessions will run from July 5 to 30 and there is no fee to participate. Another session is set to run in August, with sign-up opening June 21. The virtual workshops are being held in place of summer camps.
Virtual workshops are open to all ages however are typically suited to Grades 7, 8 and 9. Each event's individual registration page provides details regarding difficulty level and required skills and some sessions include a free hands-on kit that will be shipped to registered participants.
For more information, please visit: Skills Ontario's Summer Camps