May 04, 2022
Five Sudbury Catholic District School Board Students Will Advance to the Canada Wide Science Fair!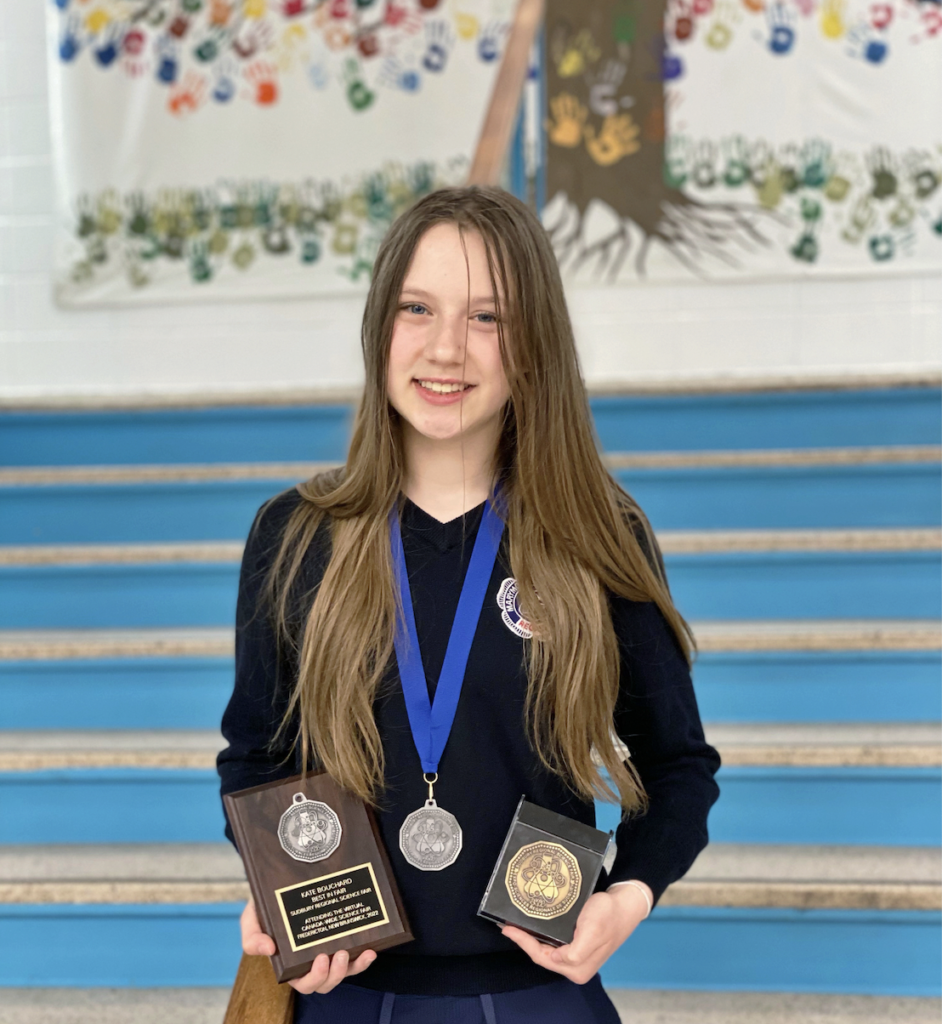 The Sudbury Regional Science Fair, which took place virtually during March 21st – April 3rd, 2022, is a meaningful learning experience where Sudbury's four School Boards, can provide opportunities to students from Grades 7-12 to show case their knowledge in different areas of science. Sudbury Catholic District School Board was grateful to participate once again in the Regional Science Fair and allow our students to enjoy hands-on learning experiences by extending their discovery in biology, chemistry, technology, and other areas.
This year approximately 15 projects represented the Board in the Regional Science Fair. The number of project topics was diverse again this year, with exciting subjects ranging from "Theoretical Gravity Control", "Hacking an Air-Gapped Computer", Creating a "Self-Hitting Hammer," and more. We want to thank our judges and educators for guiding our students and continually finding new opportunities for hands-on learning and growth.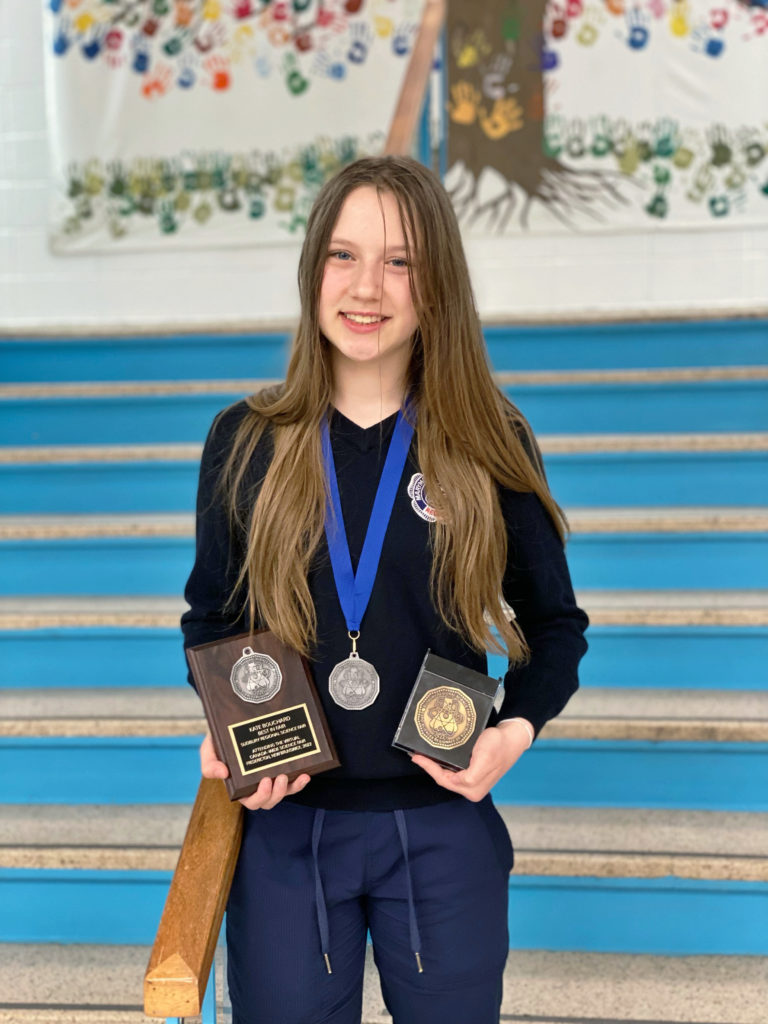 Following the Fair, Sudbury Catholic Schools, students, and families were invited to attend a virtual celebration organized by the Sudbury Regional Science Fair on April 10th, 2022. This virtual celebration highlighted the winners of divisional awards, special awards and celebrated students' achievements. At this celebration, we are pleased to announce that Sudbury Catholic students collected ten awards, including Best of Fair which was presented to Kate Bouchard, a student from Marymount Academy for her project, "Go With The Flow". We are also thrilled to announce that in addition to Kate's amazing project , 4 other projects submitted by SCDSB Students have also been selected to advance to the Canada-Wide Science Fair (CWSF) taking place on May 16th, 2022, in Moncton, New Brunswick.
The students and projects that will advance to the Canada Wide Science Fair include the following:
"Each year, our students present unique and creative science fair projects. This year was certainly no exception," said Joanne Bénard, Director of Education for the Sudbury Catholic District School Board. "We are very excited to see the number of participants continue to grow, and we are proud of our students who represented us incredibly well again. We thank our judges and our educators for guiding students and continually finding new opportunities for hands-on learning and growth. We wish the students who are moving on to the 2022 Canada-Wide Science Fair the best of luck!"
"Science Fair was so much fun, and I think it's because I was passionate about my topic." Says Best in Fair Winner and CWSF participant, Kate Bouchard. "I chose something that I was interested in and genuinely wanted to learn more about. It helped me be more engaged, and because I was interested in what I was learning, I felt like I could explain it better and put forth more effort in making it better. I am really looking forward to be a part of the CWSF in May!"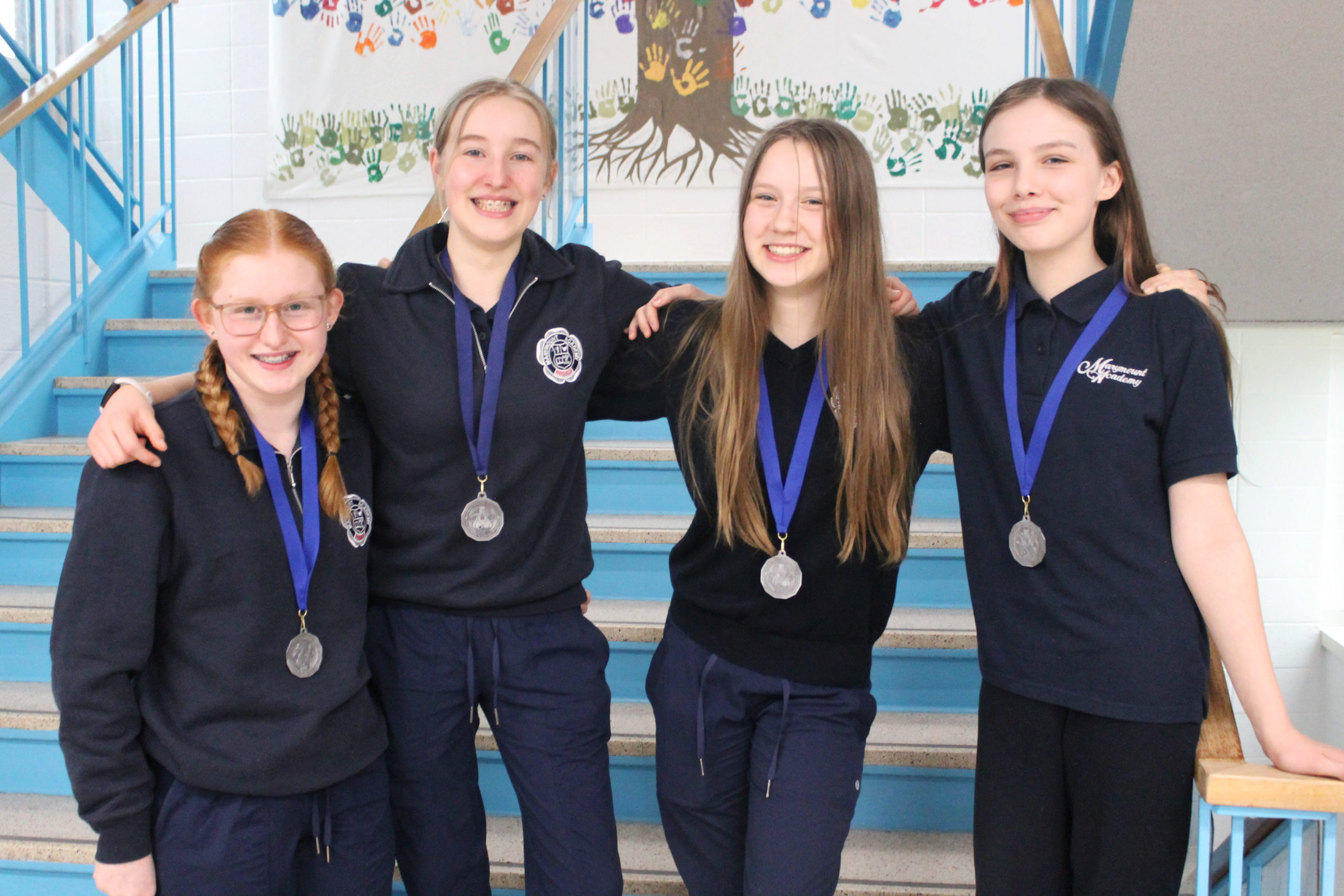 Dylan Nelson, a Grade 8 student from St. Benedict, will also be attending the Canada Wide Science Fair with his unique project where he created a Self-Hitting Hammer. This idea was inspired by his passion for building things and from wanting to help his grandmother.
"I was trying to think of something inventive to do. I wanted to create something new, and I realized that I like building things, so I wanted to make a new type of hammer that would allow someone who cannot hammer a nail with a normal hammer still perform that task. My experience was fun because I spent time with grandpa, who helped me construct it, and I was able to make my project about making something that would help my grandma."
Overall, we are pleased to celebrate the contributions and participation of all our schools and students in this meaningful learning opportunity. We would like to end our post by congratulating all students, educators, and schools on their participation and effort in making the 2022 Science Fair a success! The ten project winners included projects from Marymount Academy, projects from St. Benedict and one project from St. Charles College.
Please visit the following link below to view all the wonderful projects brought forward by Sudbury Catholic Students this year.
Sudbury Catholic Science Fair Projects: LINK
Picture Gallery