January 19, 2023
Family Literacy Day 2023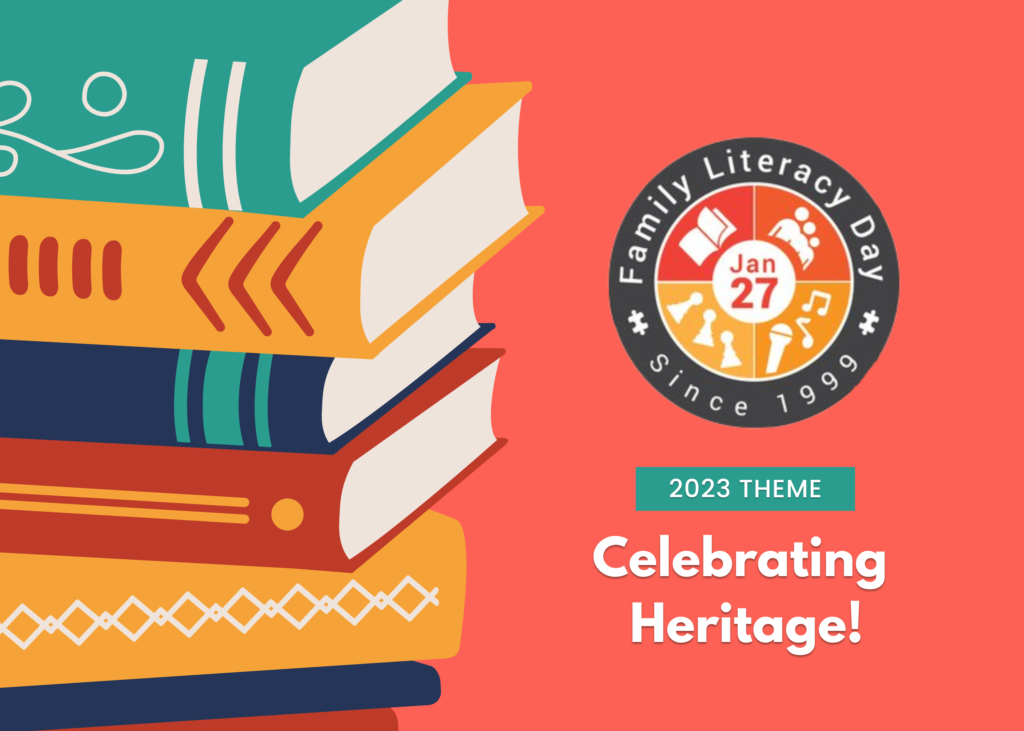 Family Literacy Day is an important event that is celebrated annually in Canada on January 27th. The day is dedicated to raising awareness about the importance of literacy and the role that families play in supporting the literacy development of their children.
Sudbury Catholic District School Board recognizes the crucial role that literacy plays in the success of our students. Literacy is not only the ability to read and write, but also the ability to understand and use information in a variety of contexts. It is essential for academic success and for personal growth and development.
We also acknowledge the important role that families play in promoting literacy at home. Research has shown that children who have parents and guardians who read to them, talk to them, and encourage them to read independently, have a stronger foundation in literacy which can help them succeed at school.
That is why we encourage all of our families to participate in Family Literacy Day activities. Reading together as a family, visiting the library, and participating in literacy-related events can all be fun and engaging ways to promote literacy and support the literacy development of our students.
On this Family Literacy Day, let's celebrate the power of literacy and the importance of families working together to support the literacy development of their children. Let's work together to create a literate and informed community, where every child has the opportunity to succeed.
Family Literacy Day 2023 Theme: Celebrate your Heritage
Canada is a diverse country full of different cultures. On Friday, January 27th, 2023, ABC Life Literacy has encouraged us all to take time to explore and learn more about our heritage with our families. To help celebrate this day, we encourage students, educators, and families to check out the following resources and activities from ABC Life Literacy Canada.
Resources
ABC Life Literacy Canada Website
Activity Sheet
Activity Book
Poster
Bookmark
PSA