November 30, 2016
Board visits Chongqing #37 Secondary School in China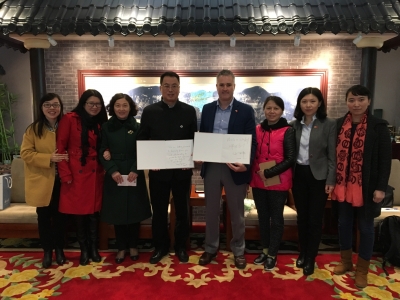 On November 11th 2016, the Sudbury Catholic District School Board had the pleasure of visiting Chongqing #37 Secondary School in China. We visited a class, the grounds, the bridge of success and had the privilege of witnessing the morning daily physical activity.
This school offers a high quality education to over 4,000 students from grades 7 to 12. Hopefully, some of the staff from the school will come to Sudbury to visit our schools and to discuss the possibility of a "sister" school partnership in the future. The school celebrated it's 60th anniversary in 2015 and we are convinced that it will continue to grow in the next 60 years thanks to its dedicated and competent staff, as well as its visionary leadership.
View the photo album of our visit.