March 06, 2020
Bishop Carter teams up with Sudbury 5 for Easter Seals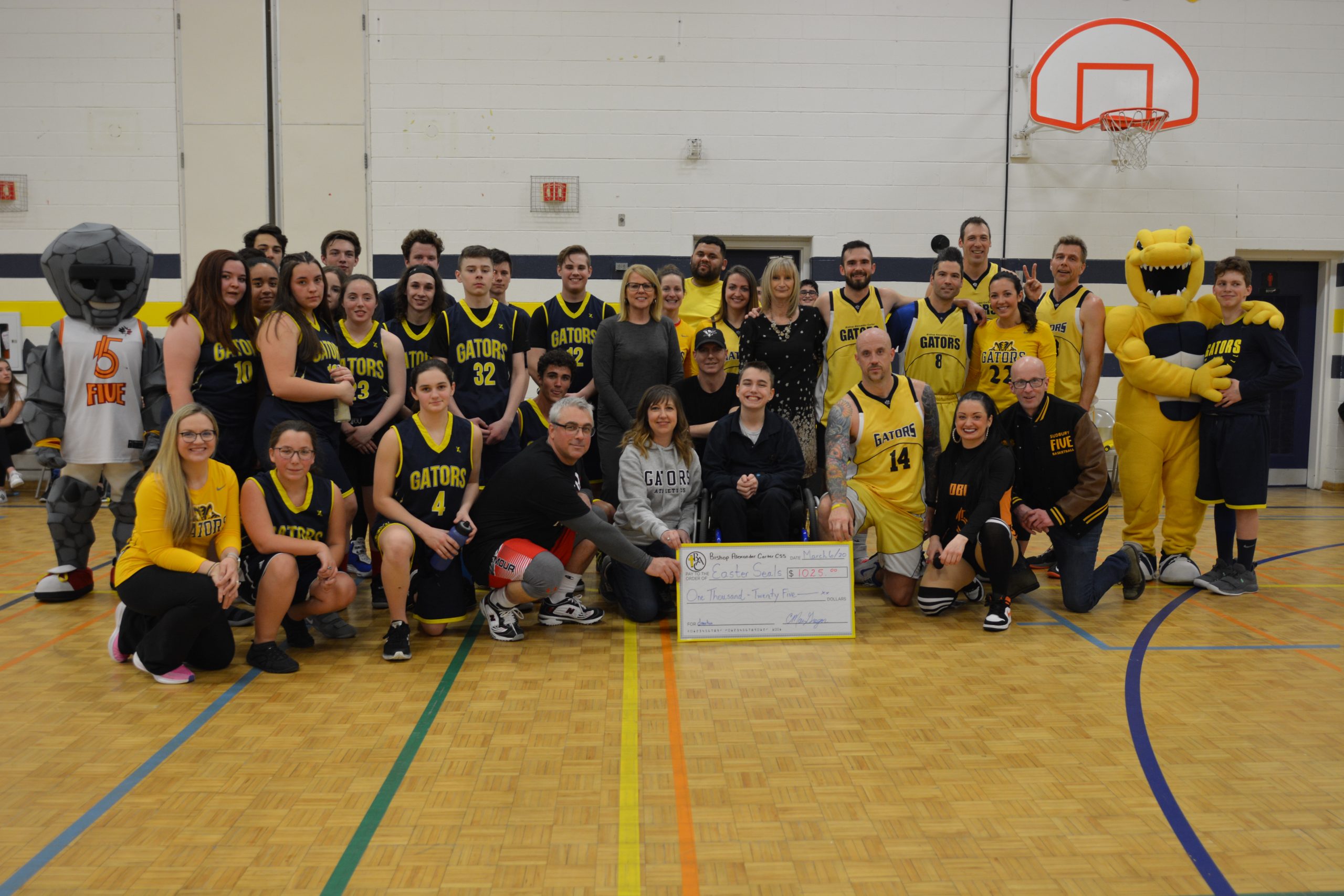 The leadership class organized a wonderful day to honor their fellow student Sebastien Parent. He is the Easter Seals Ambassador this year and they wanted to organize something special!
Michael Cullen (Sudbury 5), Joanne Bowers (Easter Seals), Mr. Mousseau (basketball coach) and Valentina Del Re ( Leadership teacher) worked together to make this fun day happen. "It's great for school spirit, and teaches the students the value of giving back to the community", said Mousseau. The boys and girls basketball teams played against the staff in front of a full gym of screaming gators.
Special shout-out to the cheerleading group who were awesome, Trenton our DJ, and Jackie the Sudbury 5 DJ who truly stole the show! Great times were had by all and the school raised $1025 for Easter Seals.