April 10, 2022
Become a Host Family to International Students!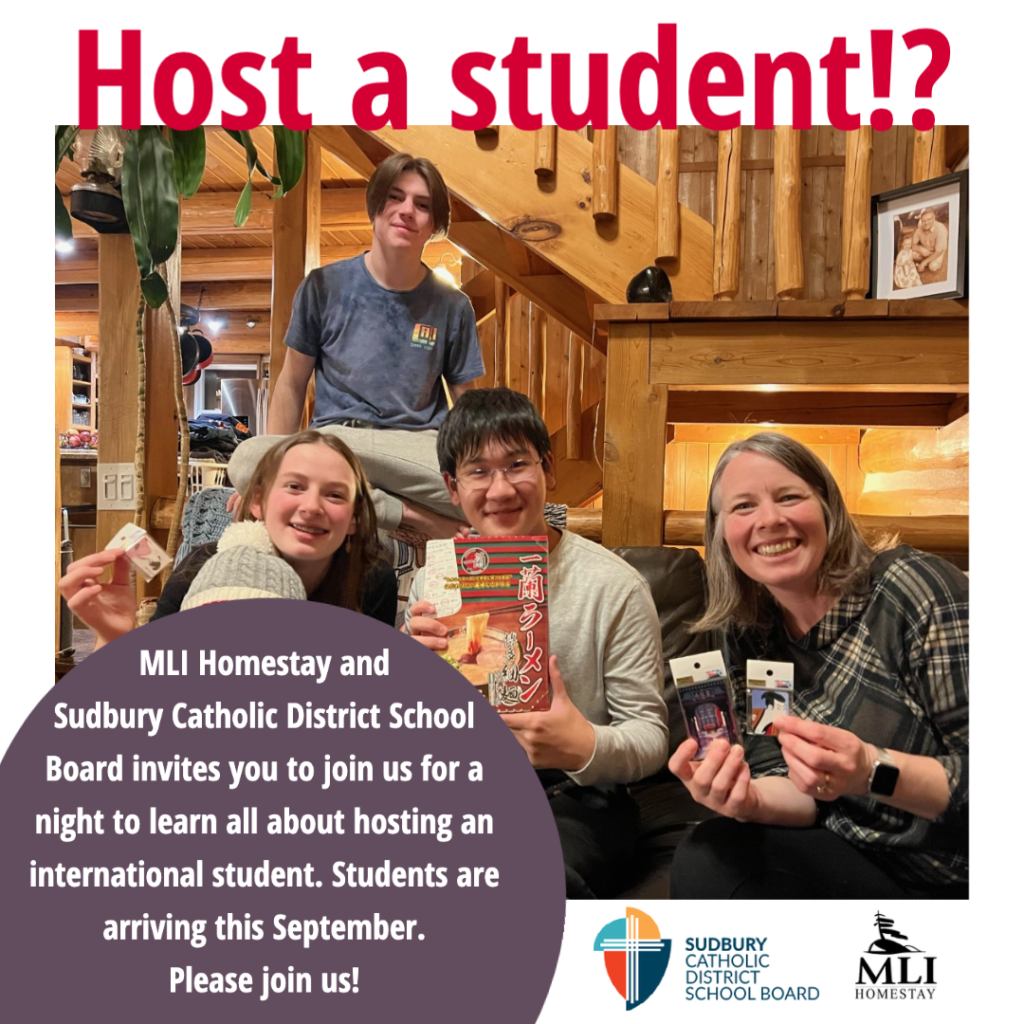 MLI Homestay is eager to meet new, enthusiastic families to host international high school students in September 2022. Get insight on the benefits of being a host family and how to become one by joining MLI Homestay and Sudbury Catholic Schools on Tuesday, April 12 at 7:00 PM for a live info night on Zoom. At this virtual event, Peter Prochilo from SCDSB and Cheryl Lee from MLI Homestay will come together to host a live chat that will allow you to ask questions and learn more about the benefits of being a host family from the comfort of your own home!
If you have a spare room, it may be the perfect opportunity to experience a different culture right in your own home. Sign up now!
When: April 12, 2022, 07:00 PM Eastern Time (US and Canada)
Facebook Event: https://fb.me/e/27TrA6wi8