December 13, 2018
Attendance Awareness Poster winners announced!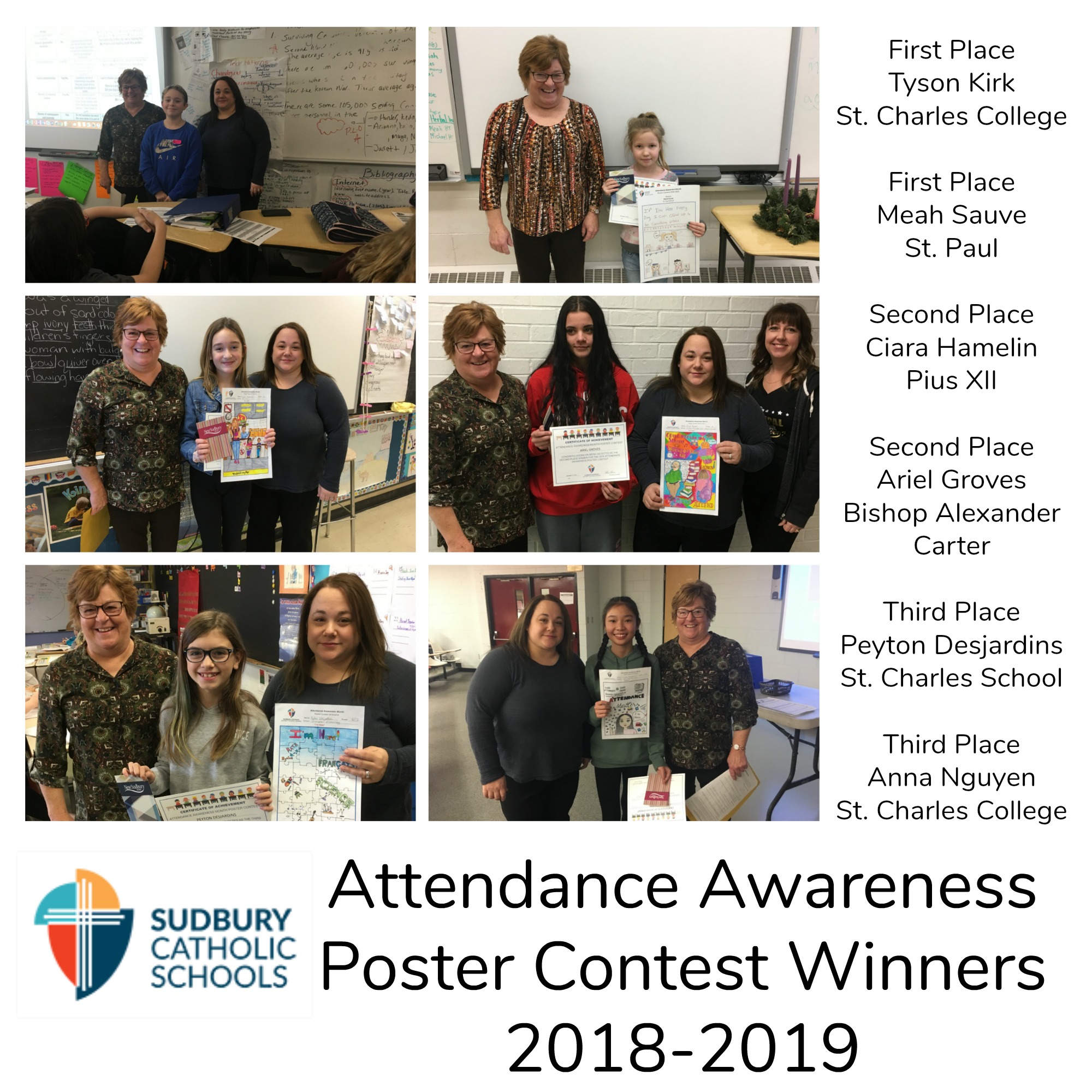 Sudbury Catholic Schools and the Attendance Counsellors held the annual poster contest in October. In order to engage students from FDK to Grade 12, the poster contest promoted the importance of regular school attendance. It was a huge success with nearly 500 students participating!
Congratulations to this year's winners!
1st Place: Tyson Kirk – St. Charles College
1st Place: Meah Sauve – St. Paul School
2nd Place: Ariel Groves – Bishop Alexander Carter C.S.S
2nd Place: Ciara Hamelin – Pius XII School
3rd Place: Anna Nguyen – St. Charles College C.S.S
3rd place: Peyton Desjardins – St. Charles Chelmsford

First place posters will be reproduced and hung to promote attendance awareness!