November 18, 2016
Attendance Awareness Month poster contest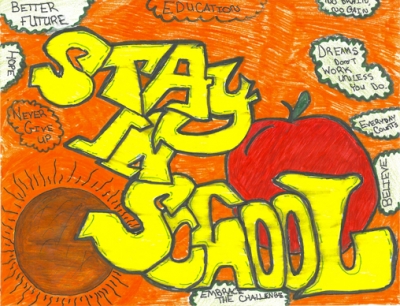 October was Attendance Awareness Month at Sudbury Catholic Schools and the Attendance Counsellors held a poster contest. In order to engage students from FDK to Grade 12, the poster contest promoted the importance of regular school attendance. It was a huge success with 447 students participating.
Congratulations to this year's winners!
1st Place – Erika Peever – Marymount Academy
1st place – Chris Hein – Bishop Alexander Carter
2nd place – Jordan Witty – St. Anne
3rd place – Merlin Coulter-Belleveau – St. Francis
All winners received gift cards and the 1st place winners will have their posters used in this years school board attendance campaign to promote regular school attendance.